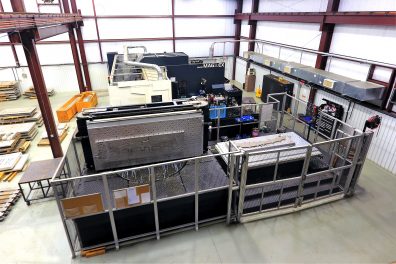 High Velocity Aluminum Machining
High Velocity Aluminum Machining is a core competency of Merritt. We utilize multiple Makino Mag3 EX horizontal milling machines with cutting feeds of 1000 ipm, running up to 33,000 RPM. Our max Al milling envelope is up to 165".
Hard Metal Machining is another core competency at Merritt. Our workhorse is a Makino T2 CNC machine with cutting feeds up to 630 ipm @ 4000 RPM. The machine is rated at 133 H/P with limited periods up to 200 H/P. We also utilize multiple Kuraki Horizontal CNC milling machines with programmable W-axis capability compatible with contouring heads perfect for fluid end manifold machining.